ROLANDRHOADES.COM
Personal Website of Roland Rhoades
Genealogist, Historian, and Time Traveler
Specializing in Maine Families
Gorham Maine - seeker@maine.rr.com
last update 29 December 2011
Roland's 2011 Holiday Newsletter
Sections included for my Maternal cousins, Paternal cousins, Leavitt cousins, Genealogy friends, Facebook friends, Political friends, Fuller Brush friends, etc.
Happy Solstice, Merry Christmas, and Happy New Year to all.
2011 was a very good year for me, though there were probably some bad things too, but I prefer not to remember those. My parents gave up their Florida home in January. Luckily they came to that decision themselves, that they were no longer able to drive, keep track of meds and all the responsibilities there. Thanks to my sister Nancy in NH who moved them in with her; she has the patience and training needed, and they are happy there. Cyndy and I went to a Tom Rush concert and now Cyndy wants to go to his next one in this area. We'll go to Florida sometime this winter.
To my Maternal Cousins and LEAVITT Cousins:
Had some good finds this year. My third cousin Larry Shultz found me online and filled in a missing Leavitt branch - the descendants of my great grandfather's brother - thanks also to his mother Christina Leavitt. I also met for the first time my second cousin Shirley Breznyak and her mother Dorothy Leavitt who has tons of old family photos. I am in the process of scanning them to put on my personal Leavitt webpage. I am also gathering more complete genealogies of my other families that pertain to some of my maternal cousins and gradually making contact with more cousins who find my website: MORGRIDGE, WALLS, STINNEFORD, SAFFORD. Click on my genealogy index page above for the links. I am also adding photos of people and gravestones as I find time - if you have photos, please scan and email to me. I never did find time to go back to my Leavitt hometown of Cambridge Maine this year, but did get to Dexter to check cemeteries. I need to finish posting Cambridge gravestone photos soon.
To my Paternal Cousins:
I made contact with many BOUDWAY cousins this year and expanded my collection of all descendants of Francis BOARDWAY who settled in Orono Maine in 1852. Enough so, that I have created a couple exclusive Boudway webpages with photos. Also working on expanding my FLAGG, RHOADES, BRIGGS, FRENCH, and HALLOWELL families. If you have photos please scan and email to me. Thanks. See my Benton Maine cemetery photos of my Reynolds/Simpson ancestors for a really mystical experience I had.
To all my Genealogy friends and cousins
I made the time to compile some of my Royal lineages that you can use if they also pertain to you. I attended a number of genealogy conferences this year, including the Mayflower Convention in September. All very interesting and educational.
To my LEAVITT cousins:
Our 2011 Leavitt Reunion in Turner Maine was lots of fun. As Association Genealogist, I created a Leavitt webpage, and am creating webpages for Leavitt gravestones. I also research all the Leavitt branches and will gladly check my records for free if you have questions. I continue working on documenting and adding to our Moses, Thomas, and Israel Leavitt gedcoms.
To everyone:
I passed the traumatic 60-year mark this year. I well remember "Don't trust anyone over 30". Now I'm twice that. I don't feel any different, but I did get some bad news from my doctor. I have a terminal disease and will likely die of it, old age, within 30 years.
My website homepage (index link above) has a photo of our old family home in Collinsport Maine. Made some reconnections on Facebook with many old Collins family members, including Barnabas and Angelique.
To my Fuller Brush friends, customers, and distributors:
Another good year of not participating in the bad economy myth. It is a myth when you are self-employed and in charge of your own destiny. Going beyond what is required continues to pay off, as I and my team of hundreds of distributors nationwide work together building and supporting our own training website sharing success stories that makes my team grow much faster than the rest of Fuller. To top it off, Fuller Brush announced in December that it was slashing prices for 2012, and adding former competitor Stanley Home products to our catalogs, and continuing to let new people join for free. Details for buying or selling are in the ad below.
To my Political friends:
I used to maintain political pages on my website, but if I continued, I'd never find time for anything. Besides it is too frustrating, and I'd pull all my hair out. I post my opinions on Facebook. I have bad-mouthed President Obama for inaction and cow-towing to Republicans who have no interest in compromising, but I am satisfied that he is finally getting some gumption, and I will be supporting him whole-heartedly. Especially when the other side shows more and more clearly that they are in the pockets of the 1% richest and will bankrupt America before asking them to pay their share, especially with the year-end debacle, refusing to help regular people until these so-called "no spending" Republicans get their earmark for an oil pipeline! That can be settled anytime, but it can't be discussed within the urgent time-limit of this tax-cut extension for the 99% of people. I can't imagine the reasoning of so many people being duped into fighting against their own self-interests. I have some "We are the 99%" vinyl bumper stickers - free as long as I don't have to mail them.
I continue having more to do than hours in the day, but I continue whittling on my to-do list of things to do and people to contact. For 2012, I shall remain a hopelessly addicted genealogist, and I hope more of you will be also.
Happy New Year,
Roland Rhoades
Thank you to our Sponsor for paying the expenses
of presenting this website for you
Please patronize:
click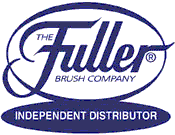 here
Fuller Brush - Downeast Winning Team
Discount Pricing - Nationwide Mailorder Service -
Distributorship Opportunities & Training - Hiring nationwide - free website