CAMBRIDGE, MAINE Back to Main Cambridge page

by Roland Rhoades, 10 Blackberry Lane - Gorham ME 04038 Email

Cambridge Cemetery #1 - Cambridge Memorial Garden PDF here 5/2014 update - I have now finished this cemetery and will be uploading photos soon.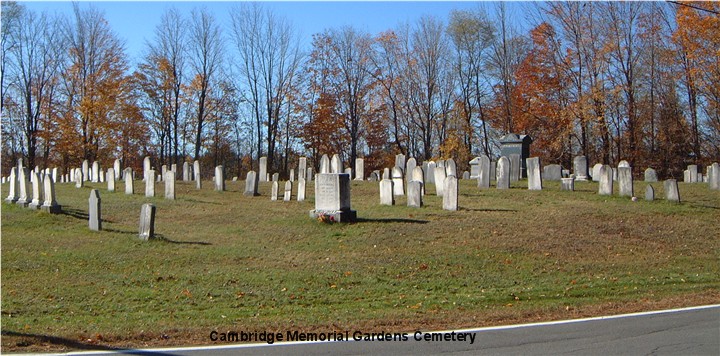 Cambridge Memorial Garden Cemetery
Formerly Village Cemetery
Cambridge, Somerset, ME
(1814 to present, active - appr 700 burials)
Updated 2007-2013 by Roland Rhoades for the benefit of Maine Old Cemeteries Association, & genealogists
NOT to be copied for commercial use or other websites
Traveling on Rt. #152 (West Ripley Road), going north from West Ripley to Cambridge, cemetery is located approximately ¾ of a mile before entering the village - left side of the road. GPS: Latitude: 45.023N x Longitude: -69.462W
Photos of most of these stones coming soon.