ROLANDRHOADES.COM
Personal Website of Roland Rhoades
Genealogist, Historian, and Time Traveler
Specializing in Maine Families
Gorham Maine - seeker@maine.rr.com
last update 09 August 2022
IDENTITY SAFETY FOR GENEALOGISTS
by Roland Rhoades
first published in National Assn of Leavitt Families Newsletter Nov 2007; updated
We hear a lot about identity theft these days. Genealogists can be at more risk. Why? What do banks and credit card companies use as a security password to make sure that you are you? Usually your motherís maiden name. They do so because it is a simple question for THEM. Motherís maiden name is certainly not a SECURITY password for genealogists!, or anybody. Everybody knows our motherís maiden name through our genealogy research and sharing our family trees with others, or your cousins sharing your family tree. Mine has been in publication for 20 years in various places and Iíve never had a problem. But after I started thinking about it, I certainly told all my banks that it is not a safe password for anybody. Besides genealogies, motherís maiden name can easily be found for many people in newspapers through obituaries, marriage notices, and birth notices, and from many vital records publicly available from the states. The State of Maine for example has compilations of marriages through 2009, and actual birth certificates through 1955 and scattered others after that, and I've collected all the Leavitts for our books. Some people mistakenly think every record with a maiden name should be privatized, and genealogies should no longer be published that enable people to find long-lost cousins. Thatís the whole point of genealogy for many people. Why should we suffer because of a few dishonest people? Use a different security password!!
Some people also wonder about including their birthdates in family genealogies. A birthdate in a book really isn't going to help anyone steal your identity. Anybody can find your birthdate from public vital records, or websites like birthdatabase.com if they really wanted to. Social security numbers are the most crucial, but you also have to give that number out if you ever want a job, because tax records is what the number is for in the first place. It takes a number of security leaks to cause any trouble. What you need to worry about is computer security, keeping people out of your PC where they may find bank accounts, credit card numbers, and your saved tax returns.
Be smart without letting fear control your life, and then we can successfully and safely update our genealogies, and you can see your name and family in print.
FREE CREDIT REPORTS. Don't pay to join something that offers "free" credit reports like freecreditreport.com. Get it free for real. See the FTC website page here. Check out all the scams too.

This article may be freely reprinted, WITH the www.RolandRhoades.com source, please and thank you.
Thank you to our Sponsor for paying the expenses
of presenting this website for you
Please patronize:
click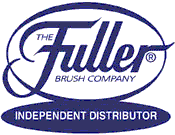 here
Fuller Brush - Downeast Winning Team
Closeout Pricing - Nationwide Mailorder Service -