LEAVITT LINKS
of Photos, Family Histories, Cemeteries, & Links
Email me any Leavitt gravestone photos (jpg) that you come across, or anything else "Leavitt". Thanks.
from New England - to around the world
ROLANDRHOADES.COM
Personal Website of Roland Rhoades
Genealogist of the National Association of Leavitt Families
Gorham Maine - seeker@maine.rr.com
last update 09 August 2022
Back to Maine Families Genealogy Index Page
National Association of LEAVITT Families
compiling every descendant of John Leavitt of Hingham MA 1630s
and Thomas Leavitt of Hampton NH 1630s
with MANY descendants in Maine

Roland's JOSEPH LEAVITT FAMILY of Montville 1800-1829, Lincoln, Aroostook, Parkman, and Cambridge Maine 1843-, and points beyond - click for Joseph Leavitt b 1782 webpage of photos - May 2011, family printout, photos updated July 6 2011
WALLS-Leavitt Family of Belfast, Montville, Searsmont, ... 1800- click above
We are the NATIONAL Association of LEAVITT Families NALF, in operation since 1934, sorting out all the Leavitt families and publishing 18 books since the 1940s. We also have the research and correspondence of Joseph Parker Leavitt of the 1880s. We are currently compiling updates and documentation to publish totally new family histories to correct errors we have found in the old books, and many errors found on websites that people upload their mistakes to. Please send us your updates to the Email above. We are looking for a location for every birth-marriage-death date, sources, biographies, etc. I'll also check our databases to help figure out your Leavitt family.
Thank you, Roland Rhoades, Genealogist for the NALF, and former President. Email above.
COPYRIGHT
I freely share my genealogy research, but ask that you NOT upload to any website that in turn sells that material on CD, or otherwise assumes that they have publishing rights. Thanks.
When I identify which line the links point to, Thomas Leavitt refers to the one born 1616 who immigrated to the Hampton NH area in the 1630s, and his many descendants.
John Leavitt was born 1608 and settled in Hingham MA in the 1630s, after first arriving in Dorchester. Since John Leavitt's descendants are more numerous, we break those branches down to his 5 sons who had families, Samuel, Israel, Moses, Josiah, and Nehemiah, and his daughters.
These cemeteries are being republished on the new NALFinc.org Leavitt website.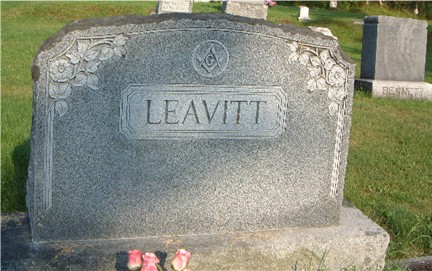 MAINE CEMETERY LISTINGS
Somerset County: Cambridge - in progress, with photos, descendants of Nehemiah Leavitt, son of John the immigrant b 1608 & Joseph-1782 & Daniel-1744.
CAMBRIDGE MAINE Anniversary webpage 1834-2009 175 years with photos of the Leavitt lands
Penobscot County Leavitts, including: Howland-Medway - Roland's "Joseph Leavitt born 1782" branch
Piscataquis County: Parkman photo of Nehemiah b 1800 & Polly Leavitt, see Cambridge Mt Pleasant cemetery
York County:
YORK COUNTY Maine Cemeteries & Cemeteries posted on Maine.gov - outside links to York Co cemeteries

OTHER Cemeteries besides those above.
LEAVITT Vital Records in Maine - email me (Member Benefits page available to paid up members)
OTHER MEMBER WEBSITES:
Lots of great Thomas branch photos on this web site http://bobleavitt.com/famhist.htm from Robert Leavitt in Nebraska/Colorado.
Steve Dow's Civil War 27th Maine website
The NEW LEAVITT FACEBOOK GROUP (June 2013) - JOIN US

Thank you to our Sponsor for paying the expenses
of presenting this website for you
Please patronize this genealogist:
click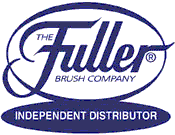 here
Fuller Brush - Downeast Winning Team
Closeout Pricing - Nationwide Mailorder Service