POLITICAL INDEX PAGE OF
ROLANDRHOADES.COM
Last Update February 22, 2011
Have you seen LIBERTY NEWS TELEVISION ?
I may be liberal, but I am not close-minded. I agree wholeheartedly with DICK CHENEY in this video on youtube explaining the Iraq war. It's the first time any explanation about Iraq has made sense. Why can't the liberals who give lip service against the war understand and explain it this way? Of course, this was before Dick Cheney's companies had billion-dollar contracts to "rebuild" Iraq in his image after we got done destroying what kept the country together. All major superpowers do the same thing; England even supported and supplied the Confederacy in our Civil War. It never pays to meddle in other countries' problems, if they are not meddling in yours. Nearly everybody now understands Iraq had nothing to do with 9/11. We should have concentrated on getting Afghanistan done right.
Listen to

Dick Cheney's

words carefully. Remember this was recorded in 1994. He was right then and he could have come to the same conclusions in 2001-7.
The Virgins Waiting for the Moslem Jihadists:
more coming soon

Thank you to our Sponsor for paying the expenses
of presenting this website for you
click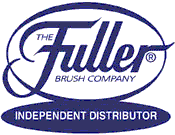 here
Fuller Brush - Downeast Winning Team
Discount Pricing - Nationwide Mailorder Service
Distributorship Opportunities & Training - free website